Evergreen Public Offer Closes at 5PM Friday
| | |
| --- | --- |
| Evergreen Public Offer Closes at 5PM Friday | |
PE ratio seen at 8.43, dividends at 12.5%
KUALA LUMPUR: Evergreen Fibreboard Berhad's initial public offering of 93.66 million new shares at issue price of RM1.14 per share will close at 5pm on Friday, February 25.
Based on the forecast net earnings per share of 13.53 sen for the current financial year ending Dec 31, 2005 , the offer price of RM1.14 would result in a net price earnings (PE) ratio of 8.43.
Evergreen, a leading Medium Density Fibreboard (MDF) exporter, expects its IPO to be well-received by investors based on the PE ratio and its transparent dividend policy.
The company is committed to reserving 20-50% of net profits after tax for dividend distribution to shareholders, subject to conditions as listed out in the prospectus.
For the current financial year, Evergreen is forecasting a consolidated pre-tax profit of RM80.665 million (RM64.960 million after-tax and minority interest) on the back of total revenue of RM519.420 million.
The company has announced its intention to allocate RM15 million as tax-exempt dividends for the current financial year ending Dec 31, 2005
Based on the enlarged share capital of 480 million ordinary shares, each ordinary share will get a dividend of 3.125 sen. At a par value of 25 sen, the dividend works out to be 12.5 per cent.
Malaysian Issuing House Sdn Bhd will accept applications delivered by hand and deposited at the Drop-In Boxes provided at the back portion of Menara Multi-Purpose, Capital Square, No. 8, Jalan Munshi Abdullah, 50100 Kuala Lumpur .
Applications may also be delivered in a drive-in manner at Stadium Hoki Tun Razak, Jalan Duta, Kuala Lumpur between 10.00 a.m. and 5.00 p.m. on Friday.
Balloting for the public offer is scheduled for March 1 with the shares expected to make its debut on the Main Board of Bursa Malaysia on March 11.
Evergreen, a leading integrated producer of engineered wood-based panel products focusing on MDF, is offering 93.66 million new shares in its public issue comprising:
A public portion of 24.0 million new shares via balloting
6.0 million new shares for eligible directors and employees of the group,
10.66 million new shares by way of private placement and
the remaining 53.0 million new shares for approved Bumiputera investors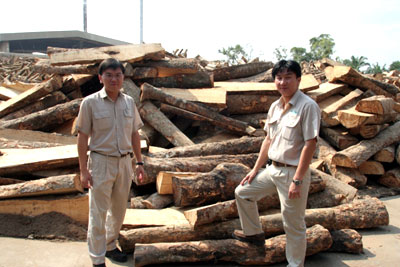 As part of the listing exercise, there will also be an offer for sale (OFS) of 113.0 million shares, comprising 41.5 million shares by way of private placement and 71.5 million shares for placement to approved Bumiputera investors.

The IPO which opened on February 15 is pursuant to its proposed flotation of its entire issued and paid-up share capital of RM120 million comprising 480 million ordinary shares of RM0.25 each.

Evergreen aims to capitalize on the rising need for MDF, particularly in the Asia Pacific region where demand is growing from 13.3 million cubic metres in 2001 to 20.1 million cubic metres in 2006 (up by 51%).

MDF consumption is expected to raise RM106.772 million of which RM32 million will be used to repay borrowings, RM9 million for asset acquisition, RM5.2 million for listing expenses and RM60.6 million will be retained as working capital.
Aseambankers Malaysia Berhad has been appointed the Adviser, Sole Placement Agent & Managing Underwriter for this exercise.
- New Straits Times, February 23, 2005
31-Oct-2019